Our trusted partners are ready to lend a helping hand.

Invest Blue
No matter what stage of life you are in, we are here to help. Invest Blue is passionate about helping people realise their dreams.
It's what drives us to get to know you and understand what inspires your goals and to dig deeper into the research to ensure the advice we give is the best for you.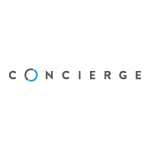 Your Moving Experts
Moving can be stressful, not to mention hardwork and costly. Concierge will take care of everything from arranging insurance, removal services, tax depreciation schedules and more. And to make it even easier, they can compare over 30 of Australia's biggest electricity, gas and internet companies to find the most competitive deal for you - and get you connected, faster.